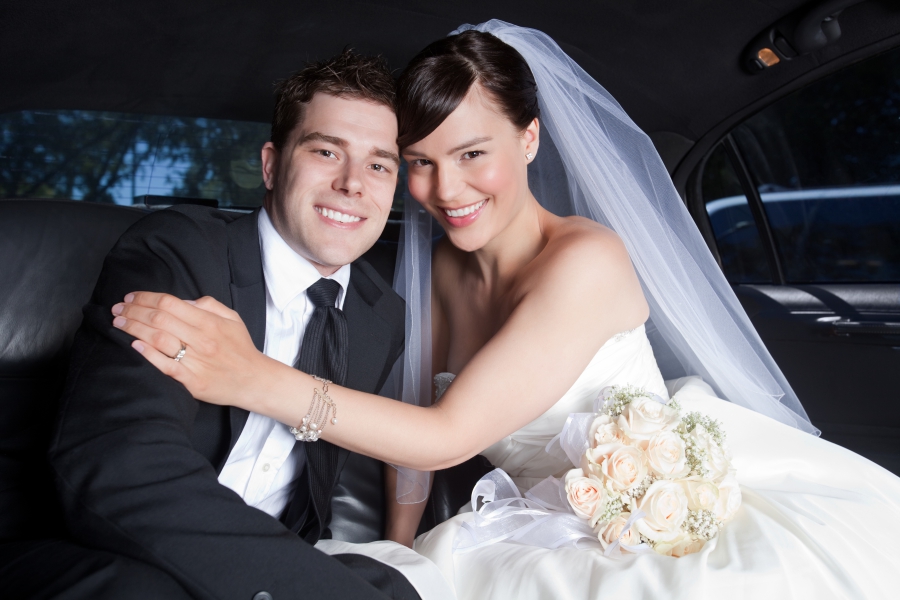 Weddings are meant to be one of the most important days in any person's life. The list of details needs to be taken care of in a comprehensive manner, causing a high amount of stress for your big day. One common element that many couples forget to focus on is the transportation aspect. As one of the best limo companies in Florida, we can help! Able Airport & Limousine Service strives to make lifelong customers and friends with a strong focus on quality transportation and utmost customer satisfaction. We provide Palm Beach with the best limo services around! Brides and grooms needing to rent a limo will be happy once they see our top-notch drivers and immaculate fleet of vehicles.
When planning a wedding, it's important to take several considerations into account to ensure a seamless, wonderful event. Hiring Able for your limousine rental can help to appease many of the needs for your perfect day!
Arrange Transport For The Party
There are a lot of moving pieces involved in executing an amazing wedding, and getting people to the venue and back can be the cause for a major headache. Arranging a ride for your key players can do much to relieve the stress of organizing such a grand operation. The bridal party, in particular, can benefit greatly from arranging a limousine rental. That way, everyone can focus on remembering clothes, makeup, bouquets, and so on. The last thing your wedding needs is an unhappy bride or an unprepared groom! Using an SUV or passenger van from our elite rental fleet can be the best solution for keeping your perfect ceremony on track.
Finding Rides For Your Guests
Based on the location of your wedding venue and the number of guests arriving, it may be a smart maneuver to book transportation services. Navigating the roads, especially for out-of-town guests, can be an intense experience that many friends and family will want to do without on such an important day. If you're worried about your guests arriving on time (or at all!), we would recommend renting our passenger van or mini-bus so that the guests will arrive in a safe, punctual manner, and you can stress over the other two thousand details!
Reserve Your Limo Rental Early
While planning on transporting guests with a professional transportation company is wise, it's even more productive to book your rental early to ensure the best price and availability. Different seasons hold varying busy times, so contacting a rental company to discuss the details would be advised. It is also important to note that you should have your wedding date, guest list, and venue location locked down and prepared in order to ensure a smooth process. The sooner, the better!
Anyone searching for Palm Beach limo services will be happy once they've tried our limo company. With a high focus on comfort, convenience, and customer satisfaction, it is easy to see why Able Airport & Limousine Service is a top choice for Florida residents. It has never been so convenient to rent a limo thanks to our worry-free technology and reliable staff. Contact us today to reserve your limo rental!