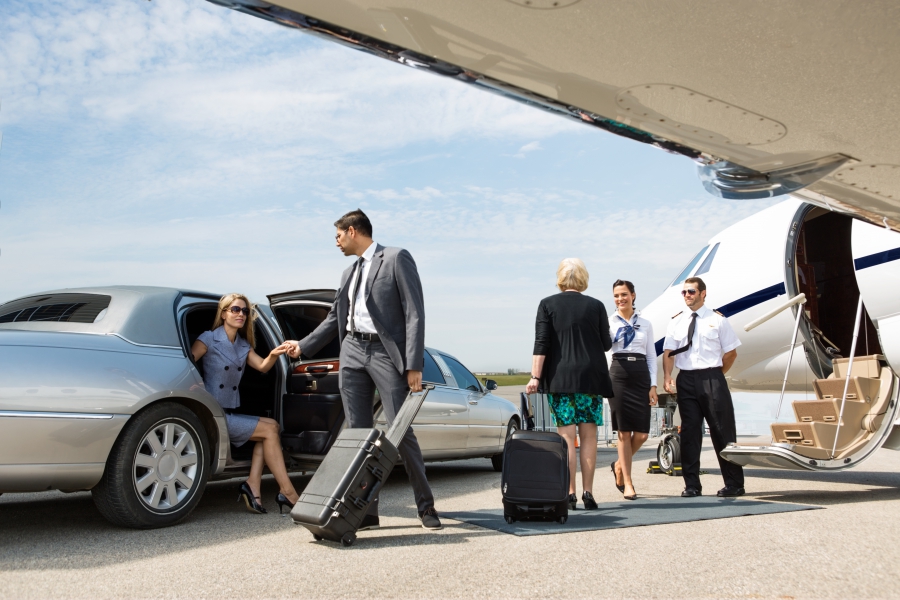 Hitting the road for a business venture can supply a wide range of emotions to different individuals. While some people love the freedom and excitement of working abroad, others are beside themselves with anxiety. There are many ways to keep yourself in the zone on a business trip. One way to travel comfortably across the Treasure Coast is to make use of our Palm Beach limo services. Able Airport & Limousine Service is proud to offer reliable limousine rentals and luxurious town car services to transport our clientele across town in a fast, safe manner.
While our limo rentals strive to be the best, there is only so much we can do to help you when traveling out of town for work. Today, we'll continue to look into tips that can help to keep you in the zone in a new zip code. If you're planning on traveling for work to Florida, be sure to compare us to other limo companies in the area!
Planning Your Work Checklist
Hitting the ground with a game plan can help to keep you focused and productive when everything else is overly hectic. Many hard workers strive to deliver a high level of service, but the woes of the road and other distractions can serve to drive you off course. Professionals everywhere can benefit from crafting a to-do list for the trip. This will help to keep you focused and improve organization for getting things done. Our Able drivers have transported individuals who make use of the drive time to set their upcoming routine. This way, you'll arrive at your hotel with a plan in place and you'll be able to relax or focus on other pressing matters!
Familiarize Yourself with the Destination
Doing recognisance before arriving at your destination will help to cut down on wasted time while also helping you to feel more comfortable in this new area. Modern technology has helped to make exploring your destination beforehand a breeze. You can benefit from finding snack spots, refreshment stands, nearby restrooms, activities for your free time, and more. Informing yourself on the area will provide better results overall. This can be especially true for traveling employees who are left looking for a taxi late at night!

Retaining Focus
One of the biggest problems of traveling for work is staying on task and focusing on completing the task at hand. Many hard workers will find themselves at odds when trying to get comfortable in their new surroundings. Everyone has a different style for working on the road, and it's important that you stick to whatever routine provides enough comfort to enable you to lock in and get the job done.
By creating a designated workspace that is free of distractions, travelers will be able to hone in on their task in a productive manner. Plus, the more you focus and accomplish, the more time you'll have to unwind and relax in a new place.
Traveling for work can be a challenge, but only if you don't utilize the state's best limo rentals. Able Airport & Limousine Service is here to provide airport transportation and luxury limo services to the Palm Beach area. Our drivers will be courteous, informative, and reliable to ensure that you get to your destination in style. Book your limo rental today to receive the best service in the industry!